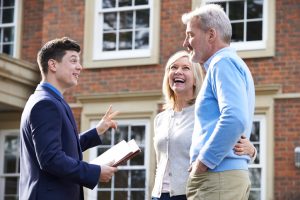 Anyone can buy or sell a home without the help of a real estate agent. Whether it's taking on the challenge of doing it yourself or hoping to cut down costs, it's definitely doable. But take note that buying and selling a property is no easy task – there are tons of details to look into involving research, paperwork, and negotiations.
That's why real estate agents are there to help you through every step of the process.
Real estate agents will save you a lot of time and money
Even with the proper research and tools, there's still a chance that you could miss an important step or commit an error during the buying or selling of your property. Hiring a real estate agent is essential because they know every detail that needs to be looked into. Their knowledge and experience in handling all aspects of real estate transactions help save time and money because you avoid making mistakes that could delay or cost you.
Real estate agents know the market well
In this day and age, information is everywhere and easily accessible. While it may be easy for you to obtain facts about the real estate market, it still doesn't compare to the in-depth market knowledge that real estate agents have. And the experience they draw from when it comes to analyzing real estate market trends, current home values, and current home prices is invaluable. Having a real estate agent with this depth of knowledge is essential in reaching your real estate goals.
Real estate agents are experts at what they do
Real estate agents are highly-trained professionals, having undergone numerous classes and certifications that are earned through experience working in the field. Because of this, they have the necessary skills and training that can help you with your real estate needs. They know all aspects of the real estate process and market, making them experts at what they do.
Real estate agents have connections
Real estate agents have a network of lawyers, house inspectors, buyers, and sellers, just to name a few. Over the course of their work, they've established connections with people and companies they can contact when the need arises. These connections will be useful to you when you buy or sell your property.
Real estate agents take care of the negotiation process
Negotiating the price of a property can be a test of patience because of the back and forth between parties. This is where your real estate agent steps in. They know how to effectively negotiate the contract terms in order to reach an agreement that both buyer and seller are happy with.
Real estate agents handle the paperwork and other requirements
Buying or selling property involves a ton of paperwork that can be confusing to first-timers. A real estate agent will take the guesswork out of the paperwork. They'll make sure the proper documents are filled out, and that every T is crossed and I dotted on the contracts you sign.
Real estate agents follow a code of ethics
All Realtors who are a part of the National Association of Realtors (NAR) observe a code of ethics. This code states that all Realtors must practice honesty and integrity at all times. The code serves as your assurance that your real estate agent will be truthful about the properties they represent and put your best interests at heart.
If you're buying or selling property in Hays, Ellis, Victoria, Plainville, and Lacrosse KS, contact our team of real estate experts. You can also call 785-621-4663 and follow us on Facebook.