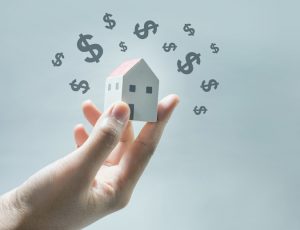 Getting ready to invest in commercial property? Here's what you need to know about the process.
The difference between residential and commercial real estate
Just because you've purchased residential properties doesn't mean that you're prepared for the rigors of buying commercial real estate.
For starters, it's more common for commercial property to get leased instead of being sold. Moreover, these properties are more likely to be owned by real estate holdings companies instead of individuals.
Owners of commercial properties enter into long-term leases with businesses, which can last several years or even decades. Residential properties, on the other hand, are typically rented out in six-month or one-year terms. Reselling outright is also more common with residential properties.
Examples of commercial properties include office buildings, retail space, and warehouses.
Local laws pertaining to land use and zoning also tend to have more impact on commercial properties. In Kansas, for instance, buyers and sellers are protected by due diligence. This process gives buyers more time to learn about the property's physical, financial, and legal condition.
However, buyers must complete the process within 30 days after the initial offer has been made.
Full disclosure also helps shield sellers from potential lawsuits.
When it comes to residential and commercial properties with more than four units, the broker may not disclose the following information without consent from all parties:
That the buyer/tenant is amenable to pay above than the price or lease rate being offered
That a seller/landlord is inclined to accept an amount that is lower than the asking price or lease rate
The factors that motivate any party in selling, buying, or leasing
That any party is amenable to financing terms aside from those that have been offered
Any information that might give the other party at a huge advantage over another, unless this disclosure is mandated by law, or unless failure to disclose constitutes fraud and misrepresentation
Buying and selling tips
Do research on land use and zoning restrictions
Make sure that the property is zoned for how you intend to use it, and that the adjoining properties will not be the source of conflict. A knowledgeable Realtor will help you navigate local laws on zoning and land use.
Keep track of fluctuations in the market
Fluctuations in property values and other factors can affect your purchase and your operations. Rent and tenancy rates can also go up or down.
Be mindful of environmental contamination and hazardous waste
Clean-up issues are some of the biggest concerns to operating commercial properties. Issues regarding leaks in underground storage tanks and old garbage dumps can cause problems. If you're included in the chain of title to the property, you might be obligated to pay for clean-up.
Commercial real estate Hays, KS
Now that you've made the decision to buy commercial property, you must find an agent who has the thorough knowledge of Northwest Kansas real estate. Hays is filled with commercial properties, all of which have the potential to be lucrative. With a 20,000-strong population and steady growth, the market is ripe for property investment.
Downtown Hays is one of the best places to invest in the city. Main Street, formerly called Chestnut Street, is lined with retail and office space that can pay dividends. Call the Platinum Group at (785) 621-4663 or send an email to Info(at)PlatinumGroupHays(dotted)com for more information.